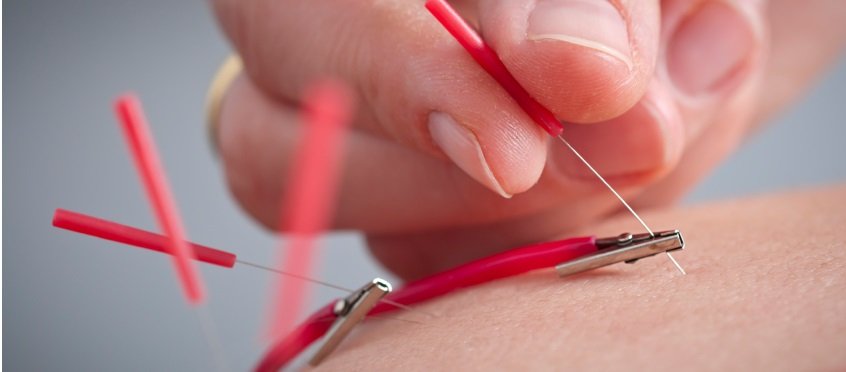 Electro Acupuncture Orlando
Electro-acupuncture is quite similar to traditional acupuncture in that the same points are stimulated during treatment. As with traditional acupuncture, needles are inserted on specific points along the body. The needles are then attached to a device that generates continuous electric pulses using small clips. Electro Acupuncture treatment used to treat Sciatica, Fertility, Anxiety, Chronic Back Pain, Disc problems & pain.

Electro Acupuncture is the term used to refer to the application of a pulsating current to acupuncture needles. Electro-acupuncture uses two needles a time so that the impulses can pass from one needle to the other. Several pairs of needles can be stimulated simultaneously, usually for no more than 30 minutes at a time. The vibration of the electrical current stimulates blood flow and can help to warm the muscles and ease the pain.
How does electro acupuncture work?
Electro Acupuncture aims to stimulate the body's healing processes by sending electrical impulses through the channels, muscles, and nerves. Electrical stimulation is most commonly associated with pain management as it promotes the release of endogenous neurotransmitters such as beta-endorphin, a natural analgesic. This is a similar theory to the use of TENS machines to aid pain relief.
What can Electro Acupuncture Orlando treat?
Chronic lower back problems

Disc problems

Sciatic pain

Neck pain

Knee pain

Plantar fasciitis

Frozen Shoulder

Tennis Elbow

Carpal Tunnel Syndrome

RSI

Arthritic Joints
What does it feel like?

Once the needles are inserted and the small clips are placed onto the needles there will be gradual rise in the current of electricity. There will be an initial low grade sensation of either tingling, buzzing, warmth, throbbing or pulsing. Once a comfortable level is found the session will last for around 15 to 20 minutes. The level of intensity is set according to the feedback from the patient and can be adjusted up or down at any point. The treatment is not painful and can be very relaxing.
Book your visit and receive a FREE consultation