Acupuncture for Back Pain Orlando
As I mentioned in my Acupuncture Orlando article, Acupuncture treatment is a twice effective treatment for chronic back pain and Backache compared to other medical and conventional care treatment. Acupuncture Treatment for back pain starts with inserting needles at certain pressure points on the back which is also called Meridians to stimulate the energy. Needles are like small thin hair and you will not feel any pain while the acupuncture treatment. Dr. Alexander Hou from Best acupuncture Orlando, providing acupuncture for back pain Orlando, Florida.
As a being, professional acupuncturist In Orlando, I have treated so many patients with chronic back pain (especially lower back pain).
The word "Chronic" Means long-standing pain that doesn't cause any serious damage in our body but results in intolerable pain. Chronic pain come from injuries, Muscle traction, muscle sprains or irritated nerves.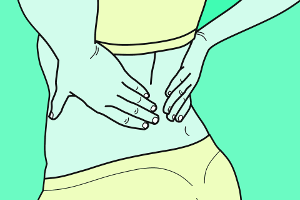 Acupuncture is a natural & cost-effective way to treat symptoms of back pain & backache. The common symptoms include:
Chronic lower back pain

Chronic lower back stiffness

Pain over the hips and gluteal region

Nerve pains running down the legs

Pain that's worse for cold and stillness
A chronic back pain and backache are mostly seen in people having longtime office seating jobs and during pregnancy. If your back pain increase unevenly and if it affects your sleep and living life, you should contact your medical adviser as soon as possible to find a treatment. We can help you to get out of the chronic back pain with our various acupuncture treatments.

As per the American Chiropractic Associations, Chronic Back pain is one of the most common complaints in the USA. In fact, about 31 million Americans experience low back pain at any given time. In our Orlando acupuncture clinic, we have treated on average over 2000 patients per year presenting with back pain and backache of some form. This is often treated mostly with acupuncture, physiotherapy, chiropractic or all three.
Can acupuncture help with back pain?
My short answer is Yes. Acupuncture treatment is considered as a most effective treatment for treating back pain from ancient time. Acupuncture treatment stimulates nerves and connective tissue to relieve pain.
Acupuncture treatment is a successful go-to therapy for chronic back pain both lower back pain and upper back pain and backaches too.
Best Acupuncture for back pain Orlando
There is strong evidence that acupuncture treatment is a most effective treatment for chronic lower back pain. At Best acupuncture Orlando we use a combination of massage and acupuncture to help relieve your pain.
Back pain can be absolutely debilitating. If you're badly suffering from back pain or Backaches, please don't wait. Talk to us and get help with managing your pain today.
The Benefits of Acupuncture

Many medical treatments just treat your symptoms.  Acupuncture treats the root cause of your complaint.  This not only improves your complaint but also helps with other symptoms – you may find that you are sleeping better, niggling back pain has gone and you have a general sense of wellbeing.
Book your visit and receive a FREE Acupuncture consultation for Back Pain Orlando